Communicating with the African Patient
This book is filled with useful and practical language learning strategies designed to help doctors, nurses and other healthcare workers (who do not speak an indigenous language) to learn an African language through their daily contact with patients.
More than this, it gives advice on ways to reach some understanding of the culture, health beliefs and world views of the patient in a medical consultation. Although English/Zulu and the Zulu medical culture are used as the examples, the underlying themes are applicable to any culture.
The book has retained the humour and wit of its predecessor, Learning Language and Culture in the Medical Consultation, but it has been considerable revised and expanded to include more material on the cross-cultural consultation, the Aids pandemic, as well as appendices of vocabulary and 'survival phrases' designed to facilitate communication and understanding in a medical context.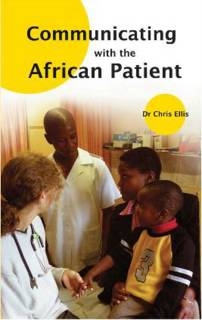 Book Details
ISBN: 1 86914 039 7
Price: R75
Format: Paperback
Size: 213 x 135 mm, 144pp
Interest: Healthcare
Rights: World
Publication Date: July 2004

You can buy this book from the following places:
UKZN Press
kalahari.net
Exclusive Books